Sweet Campers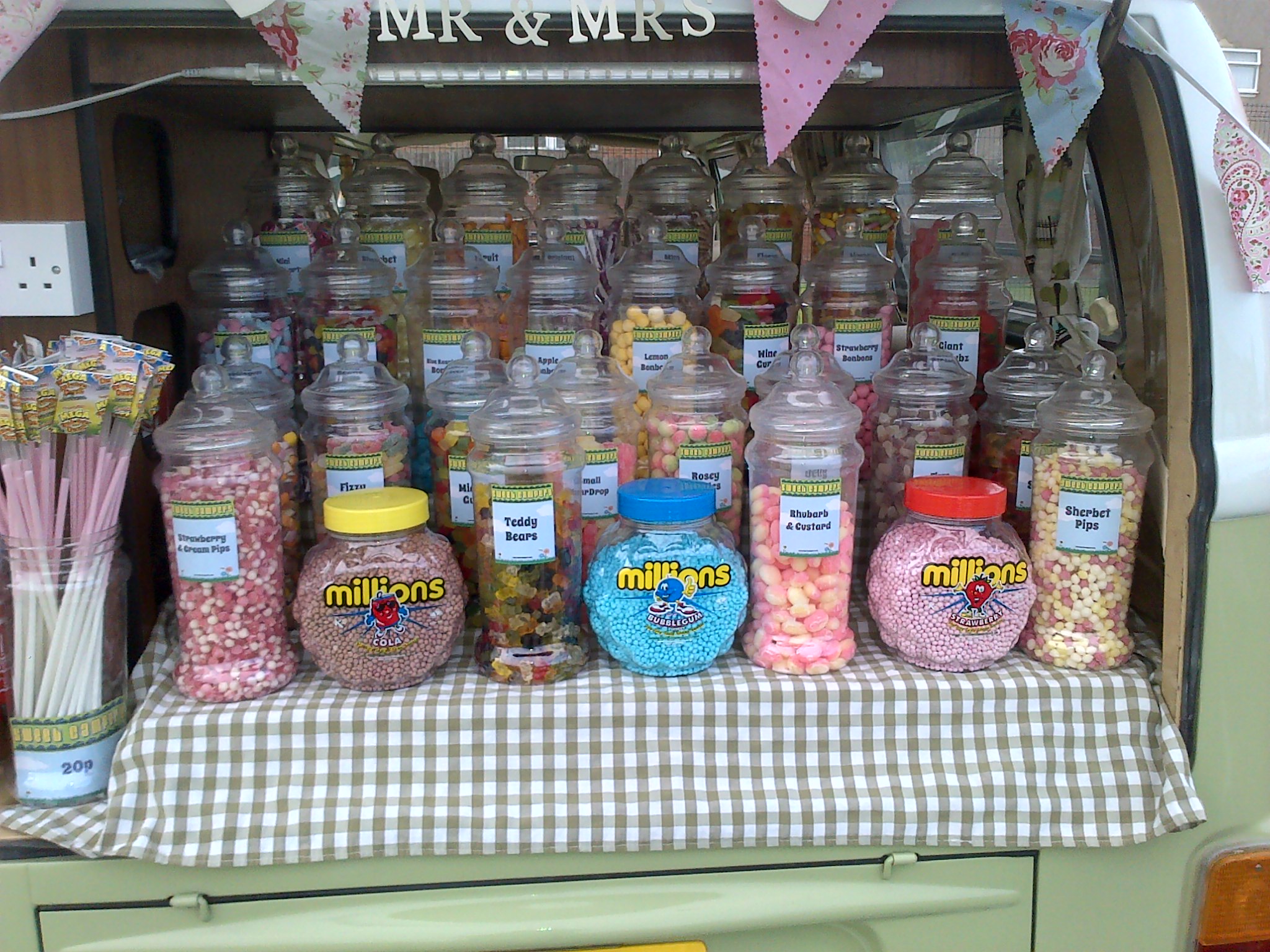 Are you looking for a sweet unique way to treat your guests?
We are a fabulous twist to the classic Sweet Candy Cart and the only one we know of in the North of England. We would be great for Vintage Weddings and any wedding looking to add a bit of fun and that "something special" to the day.
We would love you to invite Sweet Campers to complete your special day. We have a very friendly and fun approach, whilst offering the highest levels of service.
Sweet Campers, a North East-based Wedding provider is not only a stunning Vintage Vw Wedding Car, but also a sweet treat provider with a wonderful twist. Sweets for all occasions are served from an inimitable VW Campervan named Olive, making for an eye-catching display as well as creating a talking point for guests.

I guess you could say we are a cute Candy Cart with a twist.

Rachael Davies, owner of Sweet Campers says "We have a passion for sweets and old VW Campervans so it seemed natural to combine the two together. Our first wedding was amazing and we loved the fact that guests young and old revelled at the mouth watering sweets from our vintage sweet shop set up from inside the campervan."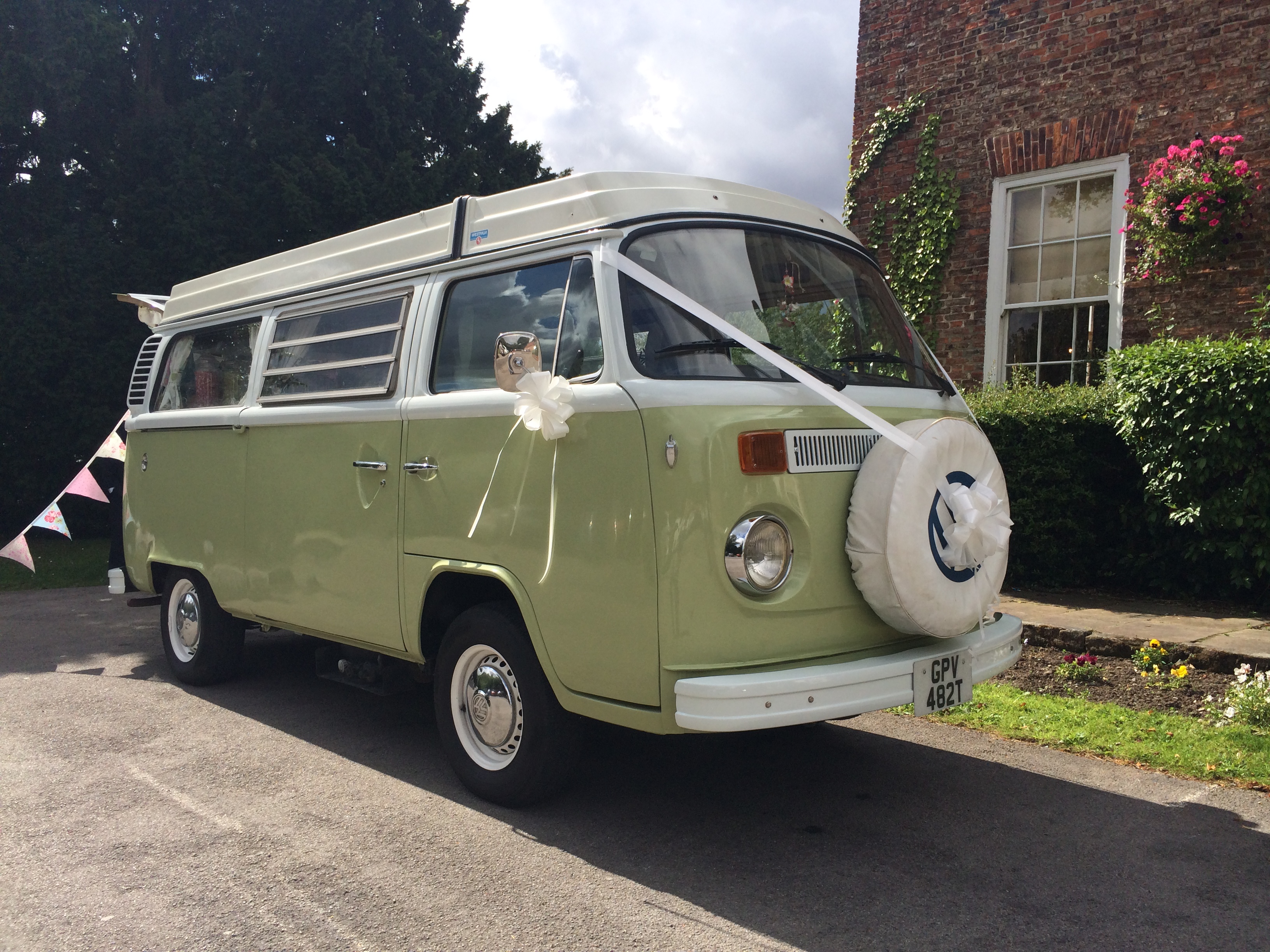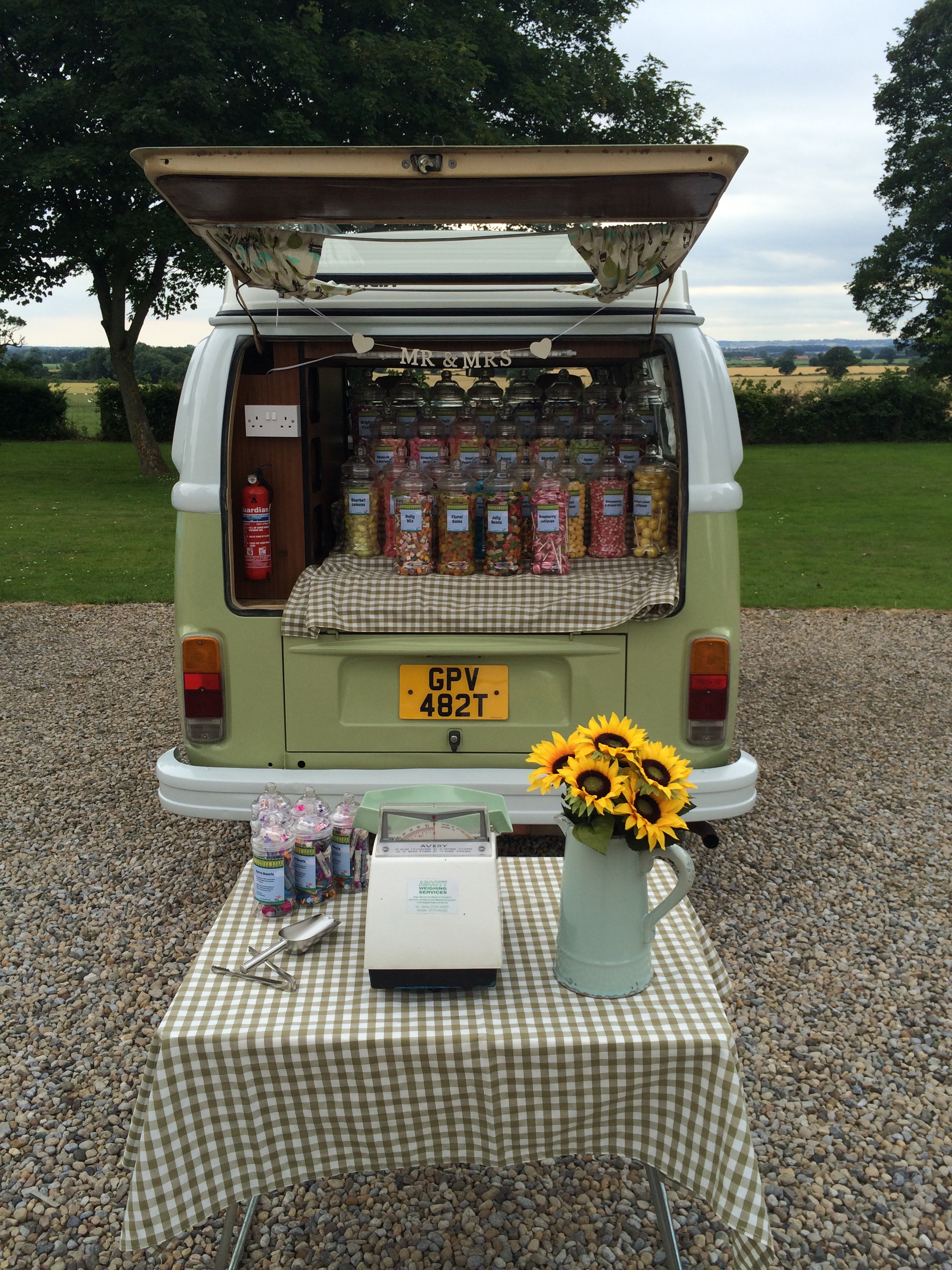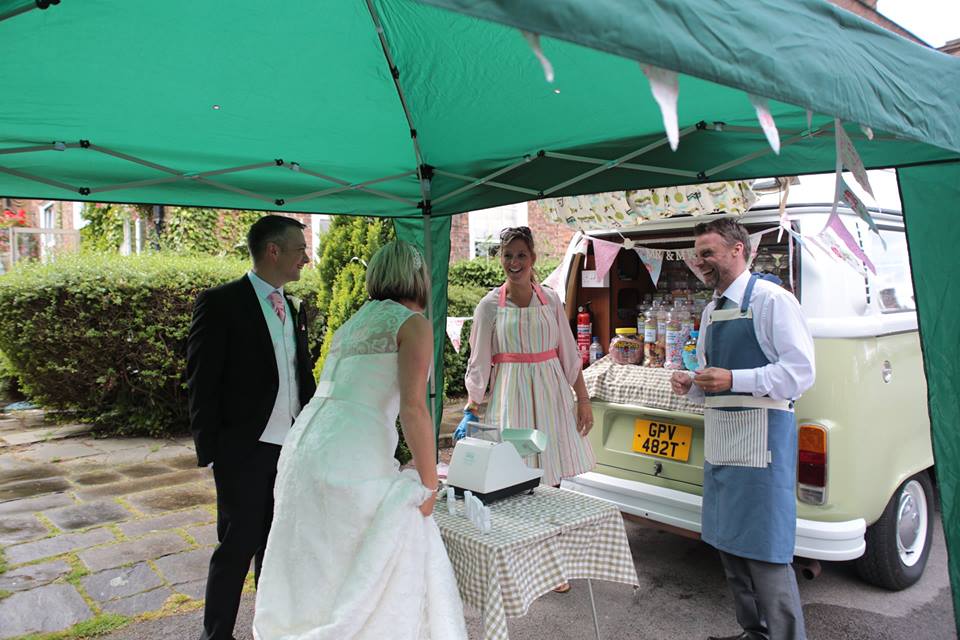 A variety of packages are available to suit all budgets, but more importantly a free consultation is offered to ensure that the bride and groom get exactly what they want. Sweet Campers are open to new ideas, as being different is key. Also don't be shy to ask if you are not from the North East, they will travel.
Chauffeur driven services
For more information on Wedding Car Hire and Vintage Vw Campervan Sweet Shop or to see more from this company visit www.sweetcampers.com or call 01325 260 208
01325 260208 - 07828 153937